Hello, lovelies this is my eleventh monthly favourites posts, how have I managed to keep this up nearly a year?? Anyway on with the favourites!
Beauty...
I just never seem to buy makeup anymore, if this what happens when you move away from beauty blogging?
Although I've been loving the

Sleek Solstice highlighter palette

which I've had forever! I especially love the purple shade which gives you the best pop of highlight!
I don't know if you'd technically class this as beauty but I've recently fallen in love with the Bleach London Reincarnation Mask! Dying my hair pink as resulted in really dry and damaged hair (I've never bleached it but the dye I use is so damaging) but after my friend

Owen

(go check out his youtube channel!!) recommend this mask I picked it up and I'm obsessed!
My hair has never felt softer and it feels so healthy, I definitely recommend it your hair is a bit frazzled from hair dye!
Books...
One of my favourite books from last month is

...And a Happy New Year?

by

Holly Bourne

, it was so great getting to read about the Spinster Club again!
Music...
I've been loving listening to the

Encore Radio app

pretty much non-stop which just plays so many songs from musicals
and films all day and it's great!
I've also been listening to

Dodie Clark's EP Intertwined

pretty much on repeat since it was released!I love hearing the new songs and how she's improved her older ones!
TV...
Might have to rename this section to 'Netflix' ...maybe next month?
I managed to watch season 1 of Crazy Ex-Girlfriend in just a few days over my reading week and I'm now onto season 2. Although I was put off by the name at first I'm hooked!
I, of course, watched the Gilmore Girls revival and oh my god!
I was not expecting it to end the way it did but I loved how it came full circle.
Emily was definitely my favourite character in the revival I just loved how much she developed after Richard's death!
I needed more screen time for Jess though, I was expecting to see WAY more of him and I can only hope for a second revival!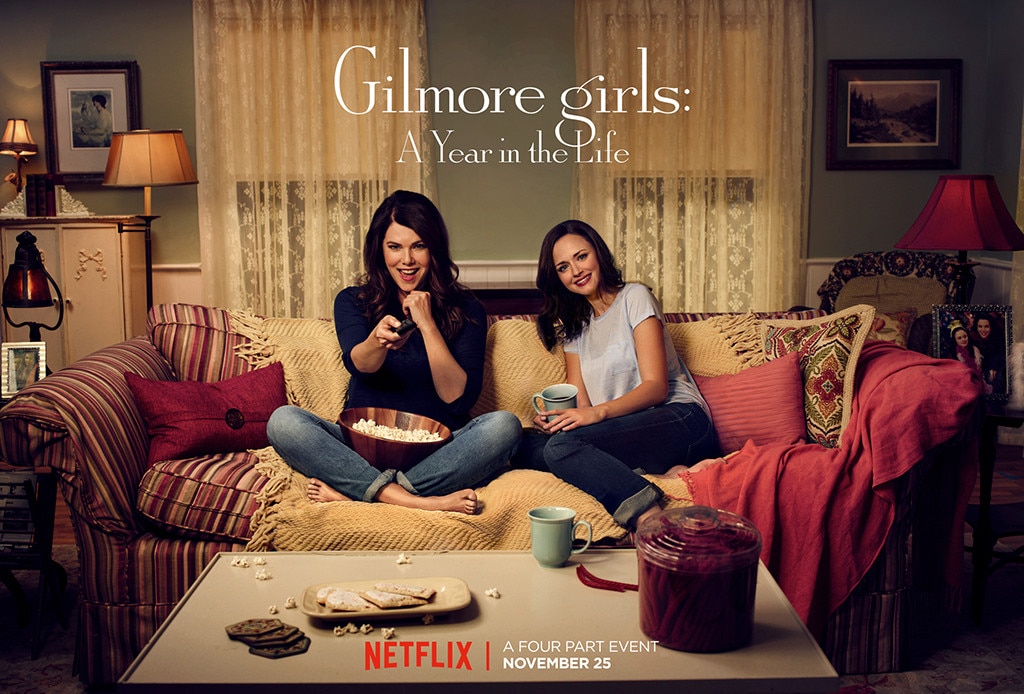 Film...
I went to see

Fantastic Beasts and Where to Find Them

last month

and I really enjoyed it (minus when Johnny Depp appeared but I'm gonna try and pretend that wasn't a thing - seriously why?) It had such a perfect mix of the original Potter films but also the newness? I think that's the word I'm looking for?
I loved the special effects and I had goosebumps as soon as

Hedwig's Theme

played!
Clothes...
I've been fully embracing autumn this year (then again when don't I) and I've been loving wearing this mustard jumper from

H&M

(only £7.99!!) tucked into a black skirt and paired with some boots!
I've also been loving this super cute cropped top from

New Look

, it has frilly sleeves and it's just such a lovely colour!
Technology...
I've been playing

Pokemon Sun

non-stop since I got it and I love it so much!
It's different to

X&Y

but I really like the style and the story!
I've really enjoyed November, from seeing my friends, to my birthday, to the Thought Bubble festival (

x

) and even with all the university work I've been feeling really good - a little overwhelmed but good!
Let's hope December is just as good!
Disney princess in training
♛