Hello lovelies! Today myself and the lovely

Alice

from

Dainty Alice

are bringing you a little blog collaboration today!
We get it, it's Wednesday it's the middle of the week and you just want the weekend to be here already, so here are five little beauty hacks to make the rest of the week go a little smoother!
*Disclaimer - since writing this post I have gone cruelty-free with my makeup and skincare and no longer use some of these products*
I've been so excited about today's post since we finalised all the details as it's my first ever collab and the fact that it's with Alice makes it all the better, cue happy dancing and squeals!
Anyway... on with the beauty hacks!
1)

Everyone and their dog raves about how great coconut oil is for your hair and rightly so but
alongside my trusty Liz Earle Hot Cloth Cleanse and Polish I've been using coconut oil to remove any last traces of makeup especially around my eyes! It's super natural and even helps you achieve longer lashes! You also don't have to spend loads, I picked up my pot for just £1 in the Savers near my uni
BONUS!
2)

I've found setting your under eye concealer straight away with powder has improved the staying power and also prevented creasing!
3)

We've all been there, our favourite nail polish has gone all sticky and stringy - gross! Instead of repurchasing just add a few drops of nail polish remover, give the bottle a shake and voila your favourite nail polish is as good as new!
4)

You stayed up too late watching Netflix and you look like an extra from a horror film, just apply a bit of gold or white eyeliner along your waterline, not only will they make your eyes look less tired but this will also give you a gorgeous pop of colour!
5)

If you struggle with your eyeliner wings use a thick eyeliner to create the wing before using a thinner liner to sharpen it and if you need to clean the look up with a bit of concealer!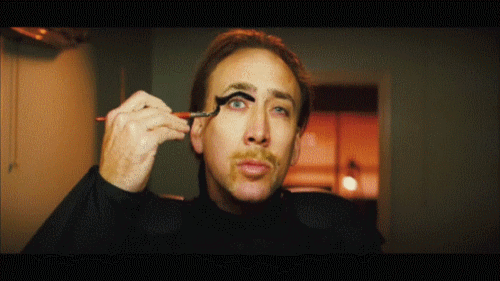 Hope you enjoyed today's slightly different post and make sure yo do head on over to

Dainty Alice

and check out five more beauty hacks!
Disney princess in training ♛