After seeing one of my favourite bloggers

Amy

from

Cocktails in Teacups

doing this tag I just knew I wanted to feature it on my blog too, so here is the 30 Disney Questions in 5 Minutes Tag, lets see if I can do it in 5 minutes!
This is honestly such a tough one but because Ive loved these two for as long as I can remember I'm going to go with Stitch and Tinker Bell
Again, another tough one but it's definitely a tie between, Rapunzel, Cinderella, Tiana and Jasmine
Rey from The Force Awakens (Disney own Star Wars now okay!)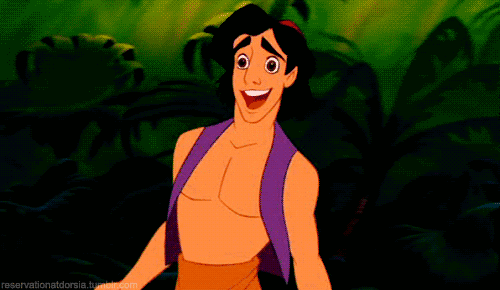 This is so hard um, maybe Hercules (you mean HUNKules)
BB-8 from The Force Awakens or Baymax (is he a sidekick I don't know)
Kylo Ren from The Force Awakens
9) Favourite original character (Mickey, Minnie, Donald, Daisy, etc.)
I See the Light from Tangled
I love them all! Argh, maybe For the First Time in Forever from Frozen
12) Favourite villain song
Poor Unfortunate Souls from The Little Mermaid
I've gone for this one because I can't listen to it without busting into tears and that's Jessie's Song from Toy Story 2
In Princess in the Frog after Tiana and Naveen get married and realise they're human again and also Han Solo and Leia's first kiss
15) The first movie you saw
I honestly have no idea, I'm going to go with maybe Beauty and the Beast only because Belle is my mum's favourite princess
17) Song that always gets stuck in your head
Seeing as I have a little sister it tends to be a song from Disney Junior or When Will my Life Begin from Tangled
19) Least favourite Pixar film
Cars and Planes even though I haven't seen either of the Planes films (to be fair, I like to pretend they don't exist)
My guilty pleasure films are The Little Mermaid 2 and Return to Neverland
As much as I love it, definitely
Frozen
Enchanted!! I love that movie so much!
23) Movie that makes you laugh
24) Movie that makes you cry
Again, pretty much all of them
25) The saddest scene from your favourite movie
When Stitch leaves Lilo with her copy of The Ugly Duckling
here: when Baymax "dies" in Big Hero 6, when Bing Bong dies in Inside Out and
Cinderella's parents in the 2015 remake
"Where there is kindness, there is goodness, and where there is goodness, there is magic." from the Cinderella (2015) and "I would kiss a hundred frogs if I could marry a prince and be a princess" from Princess and the Frog
I've only been to Disneyland Paris
29) Favourite theme attraction
I'm not a fan of roller coasters at all so I'm gonna be a wimp and confess my love for the Dumbo and Aladdin rides at DLP
30) Favourite theme park show
I watch Dream Along with Mickey religiously on Youtube, one day I will see it in person!
So that took me an extra 10 minutes to do
, oops! But feel free to do this tag as well!
Disney princess in training ♛