The Fault in Our Stars – spoiler free
As you know (or may not) the movie adaption of John Green's book The Fault in Our Stars is currently out in cinemas with $48 million gross income.
On Monday (23rd June) my friend Emily and I (mentioned in Manchester blog post) went to the see the film. We both love the book and hold it dearly in our hearts. However, when it came to our thoughts on the film we were very skeptical. Neither of us was that impressed with the cast apart from Nat Wolff (Isaac) we simply believed that the lead roles of Hazel (Shailene Woodley) and Augustus

(Ansel Elgort) did not fit the descriptions of these two vital characters.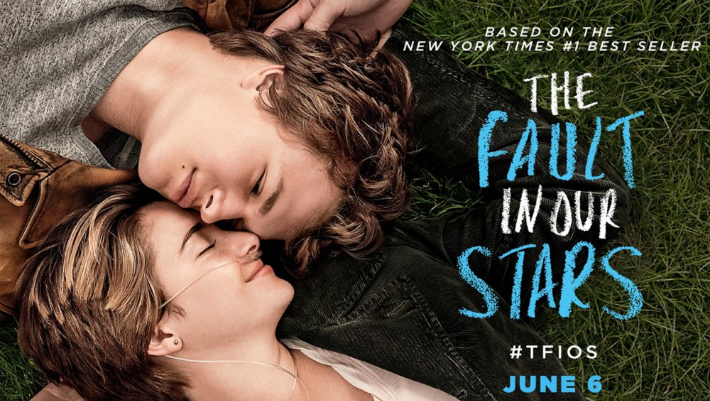 I found the start of the film especially the dialogue quite cringe worthy and I didn't really understand why it was like that and what was the purpose. I also felt the flashback /fast-forward of the film's happy events was unnecessary and as it took place Emily and I shared a look of "what is this? why?"
Despite the odd start the film progressed and there was only little niggling things that were different to the book but I let it slide, the writers probably had their reasons.
Both Emily and I had gone into the cinema prepared for tears (we both cried buckets at the book) and both came out having not cried at all and our eyeliner intact, unlike the girl we saw who'd managed to get hers all over her face. The possible reasoning behind our lack of tears could be due to the fact that we knew the storyline and we knew what was going to happen. There were parts of the film where we'd both turn to each other and "say I'm not ready, I'm going to cry" but after the scene, we'd both be sat there with dry eyes.
I think this is down to the script. I really felt that the script lacked the power and didn't stir up as much emotion as Green did in the book.
In terms of the characters I only fully enjoyed the portrayals of Peter van Houten (

Willem Dafoe),

as Lidewij Vliegenthart (Lotte Verbeek

)

and Isaac (Nat Wolff) but not so much the other characters, which is a shame really. However, I disliked how we didn't see the development of friendship between Isaac and Hazel something which I adored in the book.
Overall I think it was a good film, more directed to be just a movie adaption rather than something groundbreaking. Whether or not I will go see it in cinema a second time? Probably not. I didn't enjoy it enough to pay to go again so I'll most likely just wait for DVD release.
forever dreaming of working for the bbc and crying over fall out boy